Skill Level: Advanced Beginner and up
This technique-based class is packed with instructions, ideas and inspiration for making your own unique handcrafted one-of-a-kind texture sheets.
I have organized the class into 6 categories of textures, based on their technique.
There are 33 individual step-by-step demos for creating specific patterns across the 6 categories. And there are many more additional ideas shown which give you even further pattern possibilities.
Enroll to see video 1 which gives you an overview of what is covered in this class.

Purchase the class, in order to see all 9 video's full of detailed instruction, clear visuals and beautiful examples. Your purchase entitles you to unlimited on-line views of the class. Your purchase can optionally also be downloaded for off-line access. 100% money back guarantee within 30 days of purchase.
Handcrafted textures create an opportunity to showcase your distinctive unique voice as an artist. Please join me in this 90 minute class and experience how making your own textures can take your work to the next level.
If you are a member of a guild:
Interested in arranging a guild discount and/or

Using this class as a guild meeting workshop
Please contact me for more information: [email protected]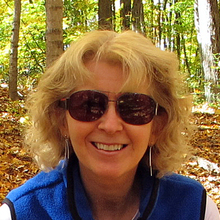 Artist, instructor and course creator, Helen Breil has been working with polymer clay for over 20 years. My goal is to give you the best possible learning experience. To learn more, go to HelenBreil.com
2

Project Essentials and PDFs

Discount for Mad About Bowls class

3

Texture 2 -- Rollers and Mini Stamps part 1

Texture 2 -- Rollers and Mini Stamps part 2

Texture 3 -- Carving Tools

Texture 5 -- Modeling Paste

Texture 6 -- Plant Material

6

Using the Thinkific Platform

Saving PDFs to iPad with Chrome

Saving PDFs to iPad with Safari